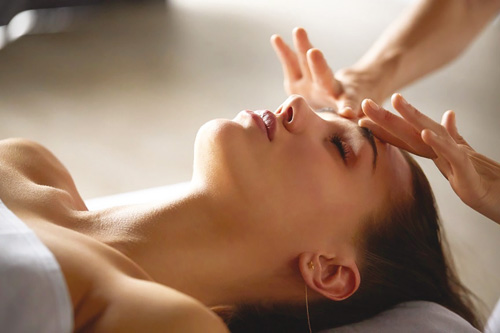 Ayurveda will change your life! OOPS …
A great statement to start with: You are right if you are reluctant, dear Kapha friends; skeptical, Pitta friends; or confused, Vata friends. You may also be experiencing a combination of these three reactions, or you may be experiencing them all. These reactions are likely to often occur and are therefore familiar to you. Let's look at these unfamiliar words: Kapha, Pitta and Vata. Do not forget them. This is your first task on the path to better health and happiness, the path of Ayurveda today.
Ayurvedic medicine was a true revelation for Sandra after testing it… and adopting it. She used to have chronic pain due to polyarthritis, so she tried this alternative medicine and adopted it right away, when she noted the benefits she would get from it. Her pain faded away, she regained use of her joints and could go back to work. Quite naturally, Sandra integrated this new discipline to the treatments she offers, pleased to share what she considers the very heart and skeleton of life today.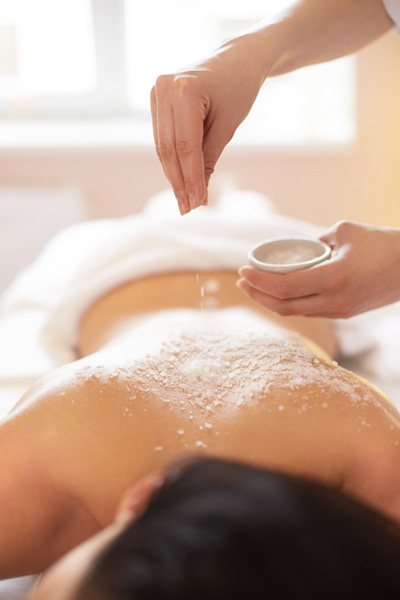 After more than 28 years developing several institutes in St Barths, Sandra decided to adapt her professional activity as a beautician both to the context of opening up to alternative medicine and her desire for reorganizing her activity and performing services differently. In addition to beauty treatments, Sandra has been offering Ayurvedic treatments and advice for almost 2 years now, in her serene and friendly space, Le Spa de L'Oasis at Villa Créole.
"Ayurveda is the knowledge of life. It is known for its natural healing practices for body and mind. It also relates to healthy living and dietary practices. The objective of Ayurveda is to maintain health or promote the return to a state of health. It is both preventive and curative medicine. It considers the human being as a whole, meaning body, mind and soul. It is a medicine aiming at keeping and reinforcing the balance on the physical, psychic and spiritual levels.
Ayurvedic medicine or Ayurveda's 4 main objectives are: maintenance of health, detoxification, self-realization and development of emotions.
Health depends on the balance of Doshas (the energies present within your body and mind). Their balance allows your body to function efficiently. Their imbalance leads to disease. Dhatsus (tissues forming the body); Agni (digestive fire); Malas (waste, bodily excretions) must be in harmony with each other.
"According to the imbalances, I can determine the needs. Don't forget that I'm not a doctor but an Ayurveda therapist, so I will not make a diagnosis, but advise better health practices through food, sporting activity, ayurvedic massages and skin care. We will also talk about your waste (urine, excrements, sweat). I know it is strange, however waste is precious in Ayurveda, because it is our body's expression. Just remember that the body has its own intelligence and schedule and if you make sure to accept this, everything goes much better and more smoothly. The principle of Ayurvedic medicine is listening to ourselves and not doing what is contrary to our beliefs and our constitutions (our Dosha Vata, Pitta, Kapha). Our Dosha is our original constitution, Dosha allow us to understand who we are. Thanks to our Dosha we can better manage our increased health and happiness. This is the path of modern Ayurveda."
We will quote CHARAKA SAMHITA: "The aim of Ayurveda is to protect the health of the healthy and alleviate disorders in the diseased."