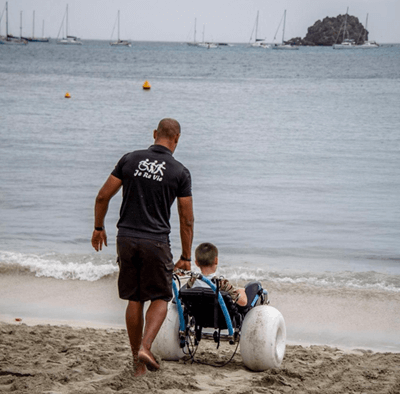 After studying sport science in Montpellier, France, Christian, a teacher in adapted physical activity & health, started practicing in St Barth in 2010. One encounter led to another and he got involved with St Barth Handicap, an association bringing together many para-medical professionals to ensure proper care and meet the needs of people with disabilities.
A true vocation: Christian realized very early that physical activity is a source of well-being and taking care of physical and psychological aspects as well as the various disabilities are lifetime commitments. From his first internship, contact with people with Down's syndrome put everything into perspective for him. He developed great humility, strengthened his humanity, sublimated his pronounced taste for life and cherished the present moment even more. Because everyone has the right to well-being, a need for physical activity and to open up to others, Christian's motto is "nothing is ever impossible. There is always something to do faced with disability, whatever it is."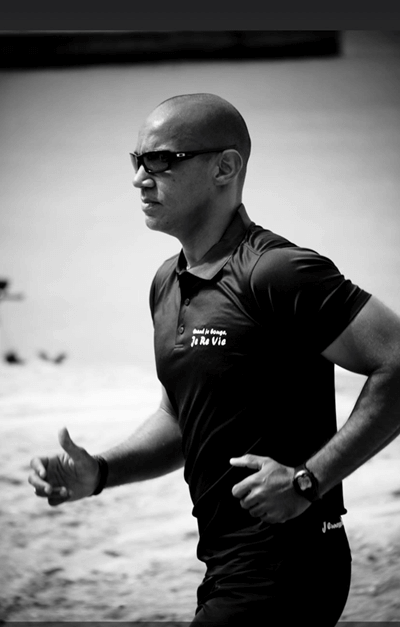 Christian knows how to create a bond of trust, with esteem and respect, and his patients reflect it.
"Disability also opens up the field of the unusual and sometimes allows you to work on the exceptional. Capacities are not at the same level, it is about allowing them to be explored and to express themselves, to open up the field of the possible, going beyond what so-called 'normal people' can do. It all depends on the prism through which we look at disability. Moreover, once the handicap is accepted, the handicapped person embraces life with passion and accesses extraordinary energy."
Because every handicap is different, whether it is life accidents, handicaps linked to old age or handicaps from birth, Christian adapts his practice to everyone and creates sports activities according to each handicap. He also adapts devices as well as exercises and uses new supports or machines such as a schooner or a hippocampe wheelchair to go swimming in the sea. He has enabled people with disabilities to participate in various sporting events, such as the Gustavia Lopet and he organized the Color Run in 2019 with the entire St Barth Handicap team. During Handicap Week, he brought in speakers showing existing sports activities in the world of disabled sports.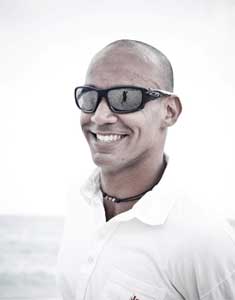 Christian quickly became known to families in St Barths, striving to change the way people look at disability so that everyone can thrive. Because sporting activity brings well-being, makes it possible to age better and longer, and to regain a certain autonomy, Christian is developing an approach to sport primarily based on psychology and listening to the body.

A creative entrepreneur, alongside the association, he set up his own company JEREVIE (meaning "Youth Found in Aging"),where he began to work with the elderly, notably at the Ephad retirement home. And because sports activity is important for everyone, he offers coaching sessions suitable for everyone. He is also an athletic trainer within the Esprit Athlé Saint Barth association.
His next project: opening a gym in Marigot TERRE HAPPY STUDIO in October, with adapted devices, pilates, yoga, and relaxation stretching.