Photography is more than a passion. It's a way to make others happy. A means of turning reality into something sublime, to show that beauty is omnipresent, even without realizing it. Something to love and pass on. For happiness and sharing, quite simply. A foretaste of discovering a way of life, that of Axelle Cappelli.

Axelle was born in Arles, with Italian origins on her great-grandfather's side. During her vacation in 1992, she discovered St Barths with great pleasure, a place she would later fall in love with and that would become her residence. She was charmed, like many, by its safety and gentle lifestyle. She stayed for 3 months, then returned for 6 months in 1998… and has been living there since.
Eclectic, epicurean, with smiling eyes and face, Axelle is above all driven by love. The love of life:it's that simple. Getting up every morning and being happy is her life ambition, a long-time credo that has guided her life and satisfied her fully. "Getting up and going to bed with a smile is my philosophy. She used to be an au pair, then a governess at Hotel Carl Gustav… Axelle advances by encounters, as when she met Corinne Andreau. She joined her to run the boutique "Un dimanche à la mer", where she enjoyed the family atmosphere of a clientele of young mothers' for 13 years. Then, when the store changed its operational mode, Axelle finally decided to devote herself fully to her passion: photography.
Indeed, since the age of 6, Axelle has been taking pictures. As a child, she already loved photographing her dog with her polaroid. She then took the plunge, supported by close friends, and decided to make a living from her passion, so she started out as a photographer. She trained both on her own and working with well-known photographers on the island. Together with Tony Duarte, she co-directed the Happy from St Barth video, which was a great success. But above all, she realized that she was having fun and making others happy while fulfilling her passion.
In 2010, she met rugby players training at the stadium, and then came up with a crazy idea: photographing them. Not in a vulgar way, but making them even more beautiful and attractive for women. Incredulous, she dared, succeeded in her crazy bet, and brilliantly created a calendar with her rugbymen pictures. Its great success helped reveal her talent, gave her confidence about her new path and a certain reputation.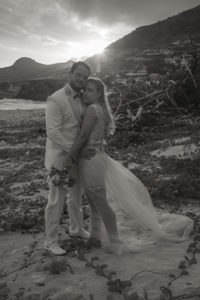 Since then, photography has been her main focus in life, with love at the core. "There is no life without love. You have to love to give." So, naturally, she mainly focused on photographing happy events such as weddings, births or baptisms.
Deep inside, Axelle is driven by the ability to transcend others, and particularly women: "I just want to tell women that they are beautiful the way they are." For Axelle, it is fundamental to accept ourselves the way we are, and love ourselves as we are: "Because we are all beautiful."
With her loving eye, Axelle's talent is to build up the beauty of others, women in particular, forgetting or transforming the sometimes unsightly aspects of the body and revealing that extra soul that we do not suspect, but which is very real. Through her lens, and driven by her own aesthetics and desire to share, Axelle can capture and transcribe the most beautiful things in others, without filters, and especially without Photoshop: "Photoshop is a dirty word I have banished, because it's the opposite of what I do. I am in favor of revealing the truth; we do not need to cheat, because we are naturally beautiful." And that's what her talent is about.
In addition, Axelle likes to imagine staging, finding the appropriate place that will be the setting for her revelation. "As soon as I meet someone, I see what is most beautiful about them, and I imagine the scene. I know the place that will suit that person and allow me to enhance them".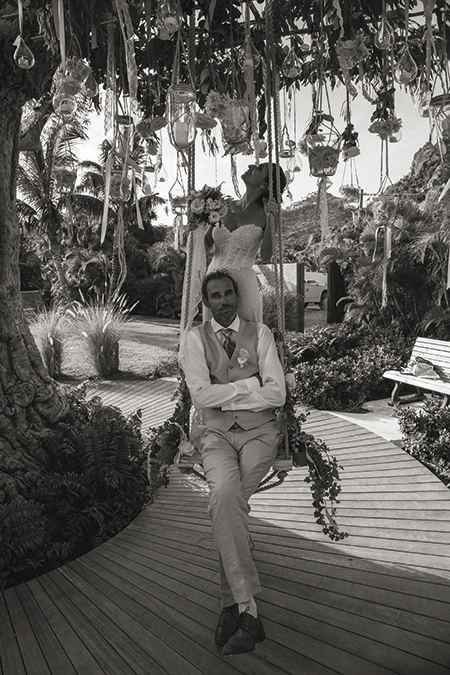 Thus, in 2018, Axelle produced a series of portraits with nude women who gave out their intimacy, with confidence, in a moment of special sharing. The amazing result is equal to the love that Axelle passes on: "I live a true relationship of love with the person I am shooting, which allows me to enhance reality and bring it to life."
Her greatest pleasure is to see how amazed those who get the photographs are, discovering themselves often with disbelief… because they did not know they were so beautiful. "I create emotion with my photographs, and I love making people happy, seeing how surprised they are to be so beautiful. I like the way they look when they discover themselves.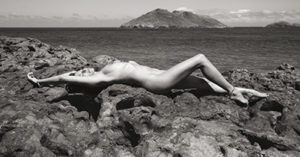 Her ambition is to continue to value women. Enhancing the body, in the elegance of intimacy, with naturalness and authenticity. And displaying these revelations publicly, here and elsewhere. To show that sublimating what is visible is possible. To pay tribute to beauty and love.