Where did your life begin?
I was born in France and raised on St Barts, so no matter where I travel in the world, I am still very much an 'island girl' with the same spirit and authenticity of my heritage. I have a special connection with the island and intend to use my voice to promote St Barts to the rest of the world.
When and how did you find your musical voice?
JI have had a natural passion for music from an early age, playing the piano and singing songs of every genre. But I found my true voice at the age of 17 during a high school music lesson when my inspiring music teacher encouraged me to sing an operatic aria. I immediately felt a vibration throughout my whole body, which I had never experienced when singing popular songs – it was like falling in love for the very first time!
Can you briefly tell us about your musical training?
My music education began during my formative years at school, learning to read music through piano lessons. This enhanced my interest and influenced my decision to specialise in music at high school in France. This was where I realised my vocation was to become a professional opera singer, which led me to where I am now, pursuing this aspiration at Bordeaux School of Music.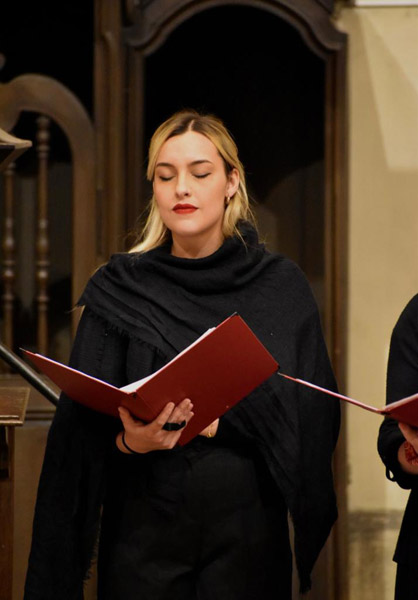 What inspired you to become an opera singer versus a pop singer?
My decision to sing opera was mainly based on its physical aspect: how it engages the whole body to give strength to the voice and produce a unique sound. Whereas most of the sound made by a pop singer is produced by the microphone – which opera singers do not use. The historical and theatrical aspects of opera are equally reasons why I prefer this genre of singing. And I was most notably inspired by 'The Magic Flute' at the Bastille Opera House in Paris – a truly magical 18th birthday present!
Do you have to follow a specific diet and fitness regime for your voice?
Like most people, I aim to follow a healthy lifestyle for my overall well-being. And I do indeed have to pay particular attention to my voice and protect my vocal chords, especially before a performance. For this purpose, it is essential to sleep well, limit talking, stay well-hydrated and avoid certain foods that can cause acid reflux. Furthermore, it is imperative to protect the ear drums for vital hearing ability. To keep fit, an opera singer practises sports that are gentle on the body and trains the breath, such as swimming and yoga.
How does an opera singer gain recognition?
Social media aside, I believe that demonstrating unique ability in singing contests is the best way for performers to gain visibility. The jury often consists of key professionals in the operatic world, so it is an opportune time to make important contacts for career progression. I am honoured to have recently won third prize in the semi-final of the French competition, 'Voices Overseas 2023' ('Voix des Outre-mer'), which qualifies me to enter the grand finale at the Bastille Opera House in Paris in February 2023.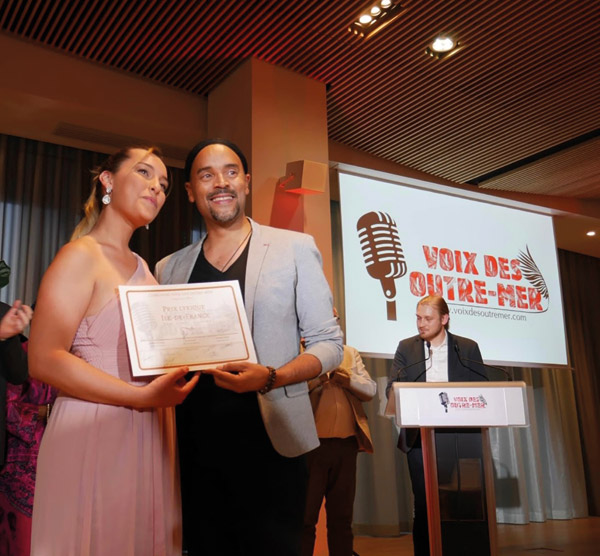 You recently had a concert on St Barts; was this your first performance here as an opera singer?
I had in fact already sung an operatic piece at St Barts' theatre; however, this was my first solo concert. Although it was challenging to perform such a long repertoire, I was touched and encouraged by the kind support of the audience – who were like one big family coming to hear me sing.
What is your favourite thing to do or see on St Barts?
My family and dog Holly are what I cherish most on St Barts; while appreciating its unique sunlight as well as stunning sunsets. And when I plunge into its refreshing waters, I feel born again!
What are your aspirations for the future?
I hope to further my studies at a national music school in France, and continue to take part in many operatic performances and competitions. I would also like to improve my self-confidence and achieve success with humility and authenticity, while showing my gratitude by giving more concerts on St Barts.
What message would you like to convey to the readers of Coccoloba?
I would like to encourage Coccoloba readers to equally find happiness in life by pursuing their passion.
And those keen to discover more about my singing journey can follow me on social media – hopefully our paths will cross at a future concert, competition or otherwise.