Carole Gruson, founder of the famous Ti St Barth, an institution for the island's parties for 28 years, and whose reputation has spread far beyond St Barths, needs no introduction.
Carole has made her way thanks to her high intuition, guided by her love for life, her optimism and enthusiasm. Nothing could have predicted this success.
She is the daughter of a navy officer and followed her parents during their posting. This way, she discovered islands such as Tahiti, Guadeloupe, and Martinique, and fell in love with them. Carole enjoys close relationships and human encounters. She is creative, which is the reason why she loves new projects and finding ways to develop them. She is also hard-working and can move mountains. She is intuitive, follows her intuitions and embraces life with enthusiasm, joy, and casualness. Eclectic, she is borderless and rubs shoulders with all types of cultures and backgrounds.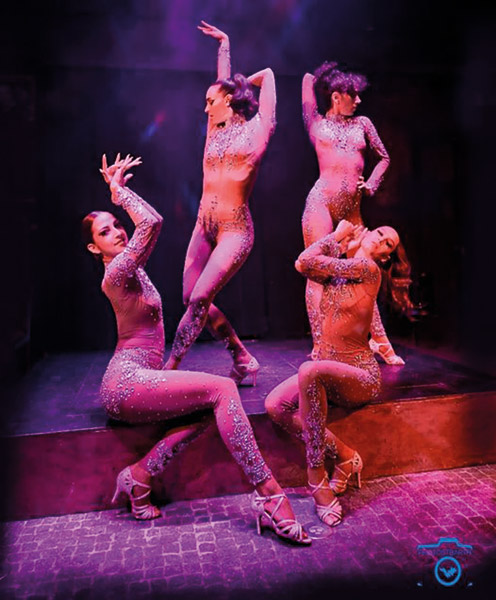 Thanks to her many assets, Carole creates her own success.
Professionally, she first created Ti Gourmet restaurant guides. She came up with this idea to meet market needs, as she liked going out and enjoying good food. Ti Gourmet started in Martinique, then in Guadeloupe and Saint Martin. Her guides were a real success for over 10 years.
Then a loving encounter took her to St Barths. Carole fell under the spell of the island where she decided to settle and launch Ti Gourmet St Barth.
With her good knowledge of the restaurant business, she soon wanted to open a restaurant. But more than just a restaurant, she aimed at creating a lively place reflecting her personality, where she could share her good mood, casualness, and desire to have fun.
An old bakery at Pointe Milou was available. While all her friends advised against this off-center, small location, Carole stuck to her idea. She believed this was the place she needed. In spite of Hurricane Luis which destroyed the island, she kept high spirits and carried on.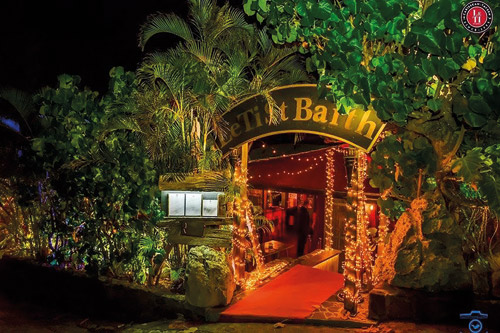 EShe then opened the "Ti St Barth", offering three services: breakfast, lunch, and dinner.
Carole was not intimidated as she is a hard worker. She invested a lot of time, had some work done, created a unique atmosphere. The idea: a Caribbean tavern in a friendly, simple, festive, relaxed spirit.
Evening patronage and dinners soon became unexpectedly successful, with a clientele of guests staying at villas in Pointe Milou.
Carole stopped serving breakfast to focus on dinners.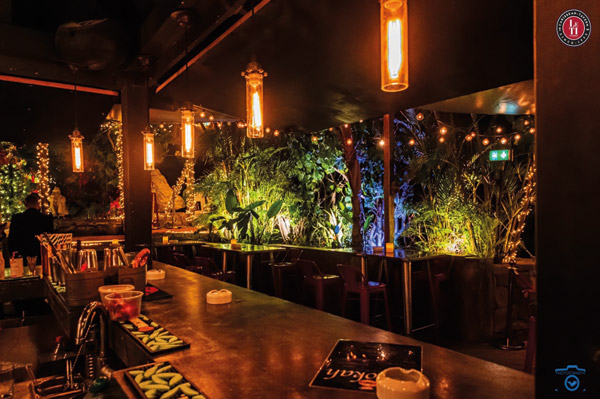 One evening, when she felt particularly comfortable, Carole climbed on a table and danced in her plastic rainboots: it was a hit, customers did the same, her friends came with her to dance on the tables. It was the start of Ti St Barth's signature, a new kind of nightlife to enjoy dinner, but above all to have fun, whatever you do and wherever you come from.
Residents, stars, visitors, all would come and have a great time together. Carole created a costume room to encourage disinhibition and immediately put everyone at ease.
The stars flocked to Ti St. Barth and its success exceeded expectations: stars and personalities came to Ti St. Barth.
Carole decided to make it more professional and structured, setting up a team and hiring dancers.
This workaholic always looking for projects then created Pearl Beach followed by two nightclubs: the Yacht Club and the First which were also great successes. After a few years of work and investment in evening social entertainment, she refocused on Ti St Barth that still required time from her.
Kindness and simplicity have always characterized Carole the socialite. She found her field of expression, followed her instincts, and did what she did well. Carole is now wondering what to do next, with nevertheless a desire for a more relaxed life, after 28 years working non-stop. To be continued!