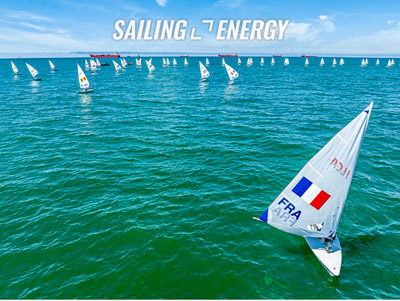 18-year-old Lorenzo is quite determined to become an Olympic champion, a career he has chosen from a very young age.
His young look, with clear blue eyes and curly hair, quickly disappears to show a strong mind and assertive temperament revealing a clear maturity, needed to succeed and win titles in a world where competition is fierce.
Lorenzo is now part of France's young talents Olympic team.
He has been feeding this passion for a very long time, since as a child he used to sail with his father and they both loved being at sea. He then pursued his education with a specialization in sports at the "pole espoir" of La Rochelle, France. Even if the family distance and the harsh climate weighed on him, he would quickly show great results. "I had to and did manage the change in temperatures and emotional shock".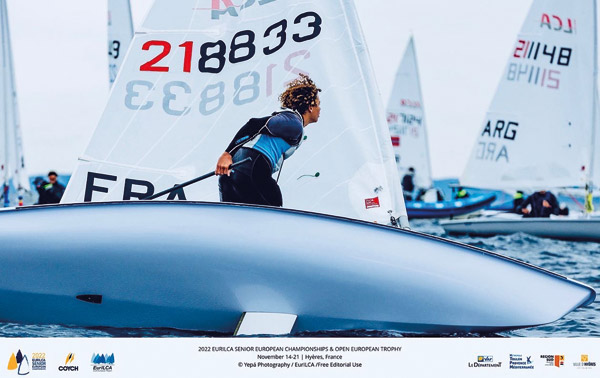 This career path, involving both education and sailing, was demanding. However Lorenzo obtained good results when he travelled to Europe.
"Sailing is a world in its own right. I love freedom, it makes me forget everyday life, with the sound of the sea, we are far from civilization".
In sailing, as in many sports, you need financial resources. And without help and sponsors, it is hard to make it.
"I would like to thank Nicolas Nemegyei from the Bar de l'oubli who in 2019 helped me pay for my first boat and to pass the talent discovery courses. Thanks to him, I could leave the island and do it. I would like to thank the Sailing Federation, the ministry, the Collectivity of St-Barthélemy, my center, my St Barth sailing club, which support me financially every year. I am always looking for other sponsors to go further and assist me towards the Olympics. »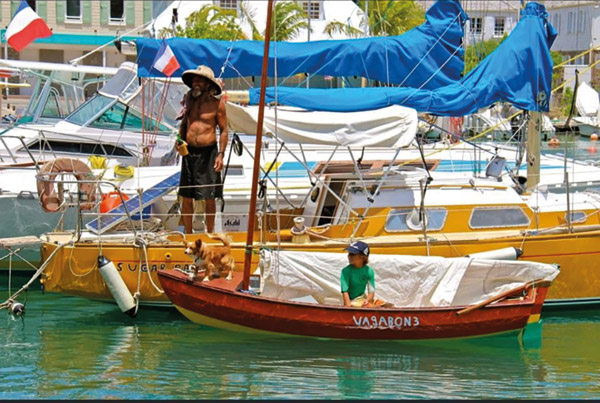 He has achieved his goal this year, and now wishes to keep his vice-champion of Europe and vice-world champion titles for the under-21 category. In addition, his dearest wish is to participate in the 2028 Olympics.
In the long run, he would like to become a sailing instructor and support athletes in their performance all over the world.
"Being a coach for great athletes, and living from my passion, while traveling for a few years, before returning to St Barths: that is where I see myself in a few years".
"The message I want to pass on to young people is to have a dream in mind, and to work on it every day and give the best of ourselves. It's a great personal satisfaction. I am happy and proud my father could be part of it before he passed away. »