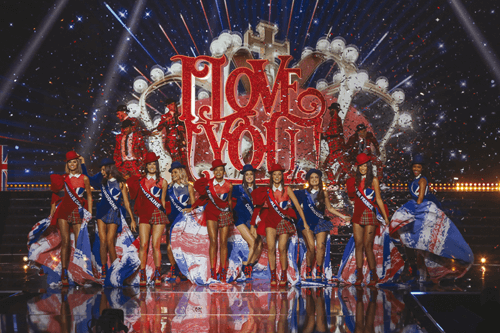 What little girl or young girl has never dreamed of being Miss St Barths? Fashion shows, video cameras, being the most beautiful, fans, admirers … but also have the pride of representing their island or region?
That dream came true for Layla Berry, who was Miss St Barths-St Martin last year.
As the 1st Miss from St Barths, she is very proud. Let's take a look back at this exceptional year.
It's not always a story passed down from mother to daughter, but Layla primarily cites her mother Maryse who inspired her with a taste for elegance and fashion.
Layla was reading the local newspaper when she saw an ad. She was attracted by the adventure, not quite knowing what to expect. There were conditions to be fulfilled: a 170 cm height; no tattoos, not married, no children, being between 18 and 24 and not having posed nude for pictures or films.
"I was selected, and it was already a nice surprise. The committee in St. Martin-St. Barths then the Miss France committee, trained us for several months, then we went on a month-long trip to learn the Miss France show choreography.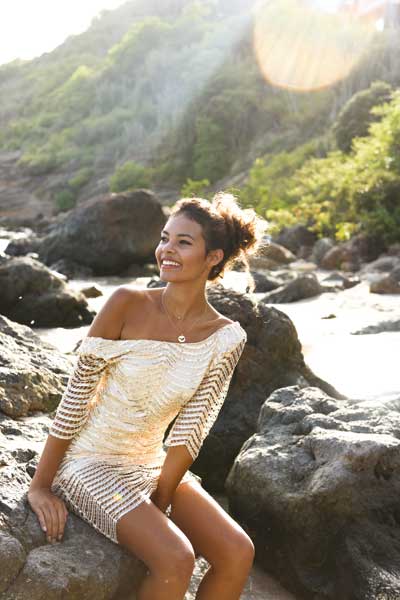 Throughout this period, we rehearsed tirelessly, all living together with the committee members. It was a very engaging experience, our days busy from morning to night. It is also a fabulous experience, because you benefit from structuring training useful for your whole life. Preparation courses, elocution and maintenance courses, gait courses are in themselves real training for life.
During this period we got to know each other, and the committee could also get a better idea of our true personalities. This is a very important point, because for a whole month you cannot pretend. It's your true character and way of being that makes the difference, as we all meet the physical selection criteria.
When D-Day arrives, there is no more time for stress, because the day passes extremely quickly. The day goes on, with no time to breathe! "
Specifically, the selection proceeds as follows: After 3 passages on the podium in traditional dress, swimsuit and evening dress, the Miss France team selects the 15 semi-finalists. Then the jury and the public select the 5 finalists, and finally the public chooses the Miss France.
"I was very proud to be among the semi-finalists. On a personal level, I have gained a lot of confidence, and on a professional level, I now have many opportunities, with requests for photoshoots or catwalks, but also internships within companies. What struck me the most was the notoriety that comes from being a Miss, seeing the fans of all Misses. You receive letters by the hundreds. This cannot leave you indifferent, but I have acquired a lot of humility, because I am like everyone else. Nevertheless, I still had to make choices (in particular giving up on entering the Paris Dance Conservatory to devote myself to preparation). The competition was fierce and we had to stand out. I was very lucky to experience this great adventure. "
"My message to all young girls wanting to be a Miss is: believe in yourself and take a chance. The only thing you can't achieve is what you don't try.
It is important to stay true to your values and life principles. Some who have sought to create a personality have failed. You have to stay true and authentic. This is what makes the difference. "
Today Layla has returned to her life. Recently graduated with a bachelor's degree in Management from La Sorbonne, she is moving to Switzerland for a Masters' degree in Management and Public Relations, with the firm intention of returning to St Barths.
A great adventure that she will not forget, proud to have carried high the colors of St Martin and St Barths.