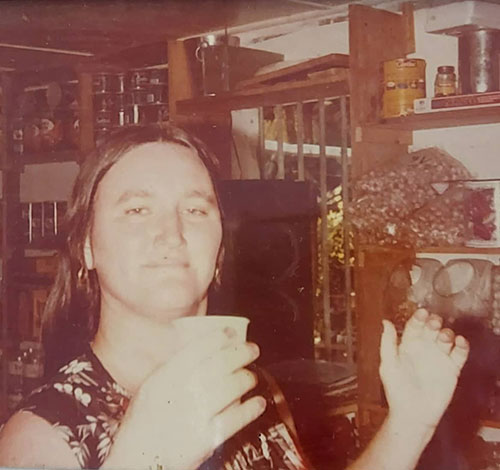 Ginette is a celebrated figure locally, with her famous homemade punches, but also for her renowned bar restaurant created in the 80s, always full.
Ginette is a fiery and determined woman, characterized by her inexhaustible taste for creating which has led her to successfully try out the many flavors offered in her punches. Starting with coconut, then with all the other exotic and French fruits, and soon with flowers and plants from the Caribbean, but also from elsewhere, such as violets and roses from Morocco, Ginette conquered all palates.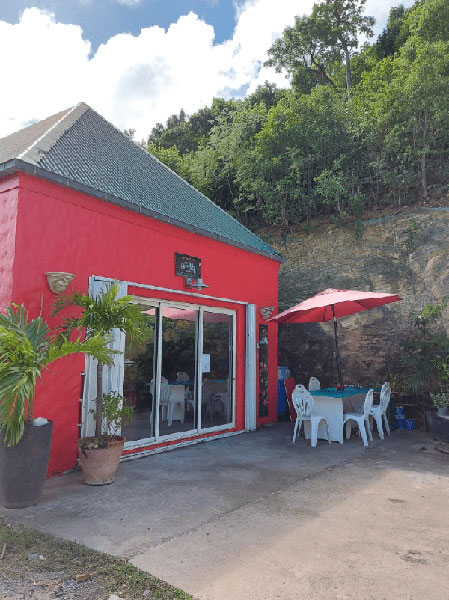 She surprises with unexpected creations such as spicy pumpkin, Tonka bean, tiramisu, nougat, bubble gum, macadamia nut and bitter almond. The choice is wide, among 120 flavors! Keeping her recipes secret, Ginette says it's all about proportions and inventiveness. Her great pleasure is to create cocktails, letting her imagination soar. With her green thumb, she lovingly cultivates plants in her nursery at the back of her house.
Ginette doesn't let life hazards defeat her. Wondering what to do while working in the hotel industry, she started creating punches in 1972. She opened a grocery store open 8 days a week in Anse des Cayes, then she created a rum cellar. Soon, she added game tables so that her customers could enjoy punch while playing cards, chess, dominoes or billiards. She soon offered Creole dishes to supplement what the place had to offer. Success grew rapidly, and it became the essential place where all French celebrities passing through the island would go, including Coluche, best friend of the family, as well as Jean Paul Gautier, Jean Marie Rivière, Noah, Gotainer, Becaud, Charlelie Couture, Claude Zidi, Charles Dumont… and residents, young and old, as regulars.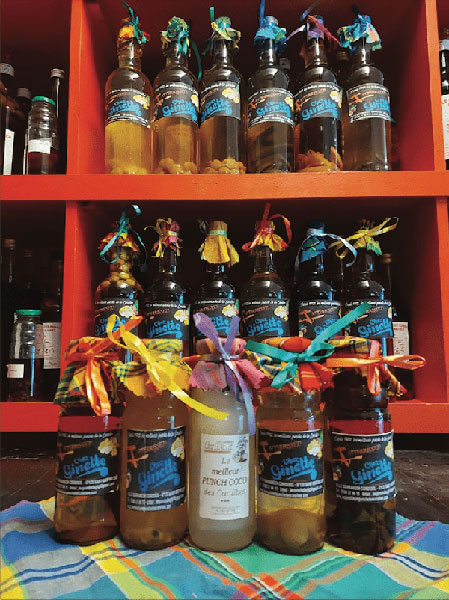 An unexplained fire destroyed it in 2009, and since then, Ginette has been discouraged by administrative procedures that seemed full of obstacles. For 5 years, Ginette has been running her shop on the heights of Corossol, and has continued the tradition of the label "best Caribbean punch", coined in 1992 by a group of American journalists and rugby players won over by her rums. She ships orders placed via her website, by phone or by email, worldwide. Overwhelmed with emotion, she told us:
"I learned everything on my own, always made my designs myself, following my intuition, and I am very proud of it. I love what I do, and will continue as long as I can. It's my great pleasure."