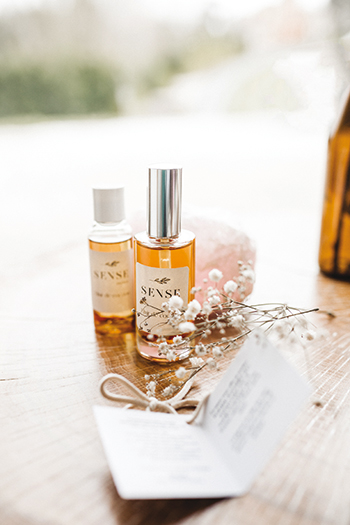 What could be more ambitious than the search for the general harmony of all our senses, at the service of our well-being? We all aspire to achieve this state of internal, physical and spiritual coherence for our well- being, in this world that moves and shakes us.
With faith and determination, Caroline explains how she sets out to make this dream come true, which for many seems difficult to achieve.
Caroline, 27, bubbly, lives at full speed to carry out the different phases of her project, where well-being is at the center of her approach.
She grew up in St Barths and then went to Toulouse, France for beauty and massage training. It was a true revelation which quickly became a passion, where as a former swimming champion she initially intended a career in sports.
Very quickly, the desire and the project to combine sport and massage was born, for a holistic approach to well-being. Caroline decided to complete her education with two CQP training courses in SPA practitioner and manager.
She met Estelle Jaumot, an 11-year expert in the world of beauty and well-being, who later became her partner for the creation of Sense France, before setting up her company Harmony by Sense in September 2020, once back in St Barths.
Her ambition is to allow sustainable well-being by working with the 5 senses.
Starting from the observation that our current world has to deal with stress, fatigue and the weather, the energy of the human body needs to be recycled, stimulated, drained, restored, relaxed. Food helps to do so, sports too, and massaging is a third essential way to regenerate the body's energy.
Indeed, for Caroline, massaging is not just a pleasure or an option but a vital element needed by the body. Massage helps to achieve many goals such as promoting muscle and nerve relaxation, blood and lymphatic circulation, food assimilation and digestion, toxin elimination, the functioning of vital organs, or psycho-bodily awakening.
Caroline imagines and creates treatment protocols, around different rituals according to the desired effect based on specific massages. Above all, she uses a range of products that she designs and creates: 100% natural products (and not only of natural origin), without endocrine disruptors and not tested on animals. She is passionate about identifying the right natural ingredients according to the virtues needed and associating them with the objective of helping to find a balance and move step by step towards a state of well-being.
Caring for the environment is taken to the limit: her products are presented in recycled, recyclable containers, and rechargeable for the well-being of the planet. Orders are tailor-made, avoiding overproduction and waste.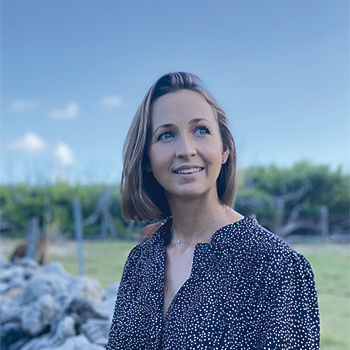 Whether with the oils applied daily or the scrubs applied weekly, or even the bath salts, all the ingredients of Sense products are carefully chosen.
For example, the ritual of Cocoon, consisting of oil, bath salts and a scrub is ideal for a woman needing to find herself.
Cocoon elixir oil based on vegetable oils will provide regular hydration for absolute relaxation. Whether it is with sesame oil rich in essential fatty acids which provides a restructuring and softening effect, or with complexion-illuminating apricot kernel oil which is regenerating, revitalizing and invigorating, or with rose oil, known for its exceptional anti-aging virtue, the result will be sublime and will wrap you in a universe of softness.
Essential oils are also part of this oil, like the Ho wood oil, rich in linalool which offers tonic, revitalizing and purifying virtues. Or the essential oil of Palmarosa, rich in geraniol, used for its anti-microbial effects, renowned for its purifying and sanitizing effects. Or the macerate of St. John's Wort, used to relieve skin pain and irritation.
Salts are used for scrubs to obtain silky soft skin or for baths. Himalayan salt, extracted from salt rocks dating back millions of years in the heart of the Himalayas, is raw salt particularly rich in trace elements but not iodized, renowned for its detoxifying and regenerating effects. It is used to prepare exfoliation and bath salts.
Their new oil "Elixir Craquant" brings lightness, applied with circular and draining movements; it is made exclusively from apricot kernel oil, or propolis macerate associated with verbena macerate to drain and cleanse the skin in depth while stimulating tissue growth, with softness and lightness.
Before each treatment, personalized assessments are carried out for each client so that their needs are fully met. Caroline adapts each treatment according to the general condition of the client (general mood, wishes, psychological state, etc.) and not to a theme or a destination (Balinese, African massage, etc.).

Caroline, inexhaustible, can talk for hours about the benefits of her massages and products. In addition, she reveals her tips, advice and techniques via her private blog, reserved for her Sense France clients.
With her partners, Caroline is developing workshops that will focus on the importance of rituals, with an audio discovery of meditation and a self-massage workshop. These workshops are based on personal development, allowing the discovery and understanding of who we really are.
While improving her workshops, her objective is to develop her range of products and create spas across France, open institutes and promote her brand.
Her motto: "The secret of happiness is in each of us"
Try it and follow us!