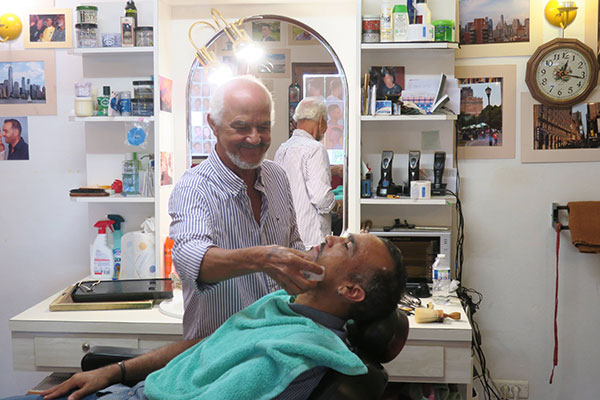 You can't help but be charmed by his gray-blue eyes and natural elegance. Vianey, a handsome man with a playful sense of humor and kind simplicity, welcomes you informally in his period hair salon opened in 1968 in La Pointe. The place has not changed since!
Vianey's place is an institution on the island. The first hairdresser to open a salon, he was able to provide a true service to Saint-Barths. "Back in the day, each district had its amateur barber, who would cut people's hair out on the street. People from the countryside would come to Gustavia to do their shopping, and could have their hair cut at the same time, sitting on a wooden stool on the street."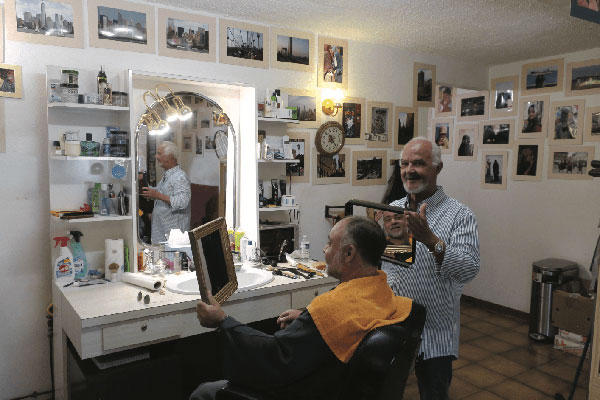 At the age of 14, Vianey left for Guadeloupe to learn the art of photography and hairdressing. He stayed 4 years, before returning to Saint-Barths and opening his salon.
The son of Marius, also a pioneer in services on the island, Vianey did not want to just do hairstyles. Inspired by his father who would take ID photographs at the Sélect, he practiced photography with Loulou Magras, his mentor who strengthened his passion.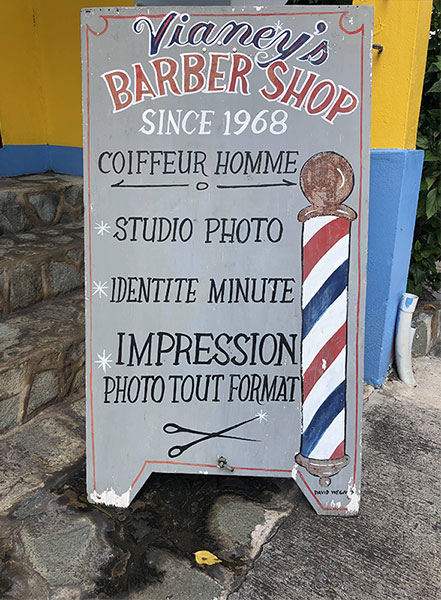 At the back of his hair salon, he opened his photo studio, and set up his darkroom for his own picture printing. Soon he was asked to do photo stories for weddings, births, communions.
Vianey's place is more than a hair salon. It's a special environment, where customers like to meet up to chat in a friendly atmosphere while waiting their turn, seated on the generous red velvet benches. You don't make an appointment; you take your time.
Time is indeed suspended when you enter this salon lined with photos from his many travels, with the period barber's chair, in black leather, in front of a huge mirror. Scissors, leather strap, razor: all the tools available to Vianey to take care of men and children. "Women are too complicated.
I only devote myself to men and children … in the salon."
His regret is that there are no young people in Saint-Barths to take over. "My retirement is not guaranteed …" Vianey tells us. That's a public announcement!