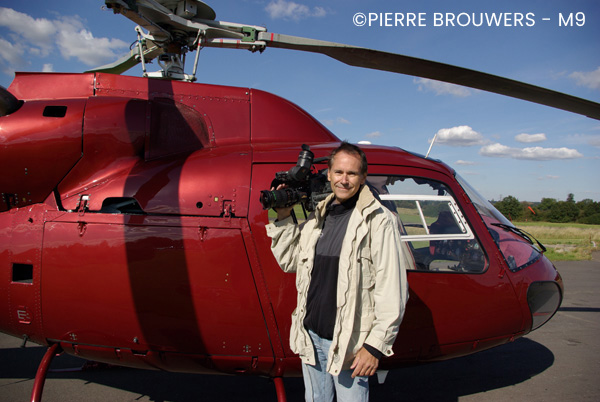 Journalist, photographer, filmmaker, Pierre Brouwers has been crisscrossing the globe since 1970, driven by a dual passion for travel and film reporting. He has never ceased to share his discoveries and experiences with the public through his photographic reports and documentary films broadcast worldwide. With more than 200 52-minute films and countless short films, 130 countries visited, Pierre allows the viewer to better understand cultures and ways of life and discover worlds that are not just about postcards or preconceived ideas. The world he shows us is one of geographical, economic, and human realities, through his sharp eye which makes his work so particular. His reports offer many opportunities to dream, prepare a trip, get information, or learn.
Pierre told us about his exceptional journey, where everything seems to flow naturally, like a long river that does not deviate from its course. A true inspiration full of conviction and determination to stay as close as possible to what drives him.
Can you tell us your story?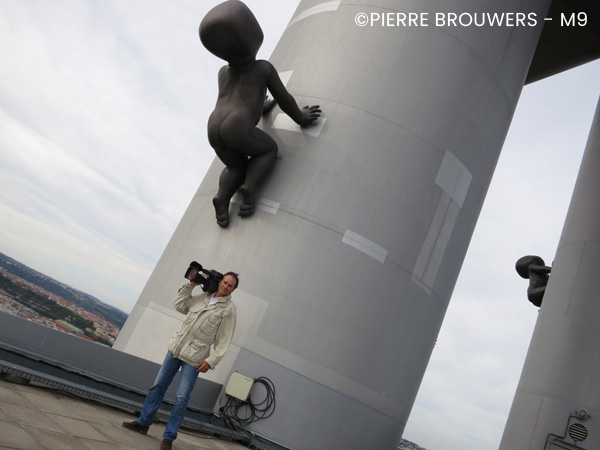 I had an extraordinary career because I managed to do what I wanted to do and to live from my passion: making reports and documentary films related to travel.
I was born in Liege, from a modest background. I had just one desire: leaving, to free myself from borders and discover the world. I felt truly claustrophobic, cramped in a small country at a time when borders were still real.
I felt an irresistible urge to travel and bring back images of the countries and people I wanted to know. Already at a very young age, I loved taking pictures. I hitchhiked through Europe with my camera. I discovered journalism and was passionate about international news.
I found a school of journalism that suited me because it was media-oriented and, very quickly, I was introduced to cinema and video. Parallel to my studies, I brought back photos and films from my travels, which I projected in the form of audiovisual conferences, allowing me to finance other trips.
After my studies, I worked for a French-Belgian magazine with each issue dedicated to a different country. I started as a layout artist and was soon appointed editor-in-chief at the age of 26. As a freelancer, I was in charge of the editorial staff while continuing my reporting. At the same time, I directed my first films and offered them to the cinema through a producer I was lucky to meet.
What was the trip that made the biggest impression on you?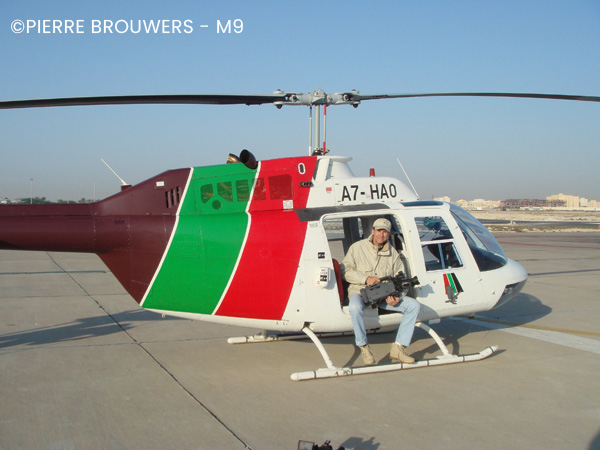 When I was 18 years old, with two friends who wanted to discover the world as much as I did, I launched the project of an expedition to India and Nepal by road. It was the time of long distance car trips to Persepolis, Africa, and other exotic regions. It was also the time of the hippies and the film "Les chemins de Katmandou" by André Cayatte, with Jane Birkin and Serge Gainsbourg. India was a dream, and it was possible to go there by road.
The idea was to build an original all-terrain vehicle with a mechanic friend, make it known in the press in order to finance the expedition with the help of sponsors, reach Nepal with this vehicle, and bring back a film and some reports from this trip.
Everything went pretty much according to plan until the moment of departure, when we realized the vehicle had huge defects. After countless breakdowns and other mishaps, we managed to reach Tehran with the vehicle and then, discouraged by the technical problems and short of money, we kept going by bus and train, as young hippies simply did at the time. We didn't reach Nepal, but as I was desperate to discover India and see a mythical monument I had been dreaming of for years, I finally reached Agra where I could admire the Taj Mahal.
We picked up the vehicle on the way back and brought it back to Europe, after a myriad of misadventures. During this trip, I learned to get by everywhere, survive without money under any circumstances, and above all understand and recognize people. I understood that people were the same everywhere and that what differentiated them was above all a question of culture, customs and standard of living. Traveling is the best vaccine against racism.
Having experienced from a very young age, during the preparation of this expedition and especially during the trip, countless complicated, dangerous, even catastrophic situations, I have always relativized the intricate episodes I would experience thereafter during my career.
From this trip, I made my first audiovisual 90-minute report: "25.000 kilometers on the path to Kathmandu".
What allowed your business to really take off?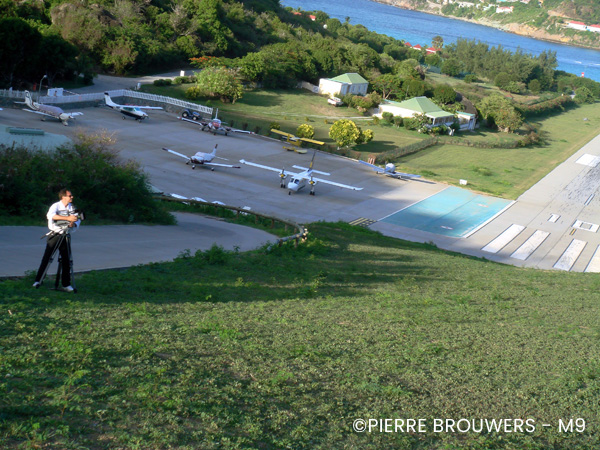 I moved to Paris at the end of the 1970s to be closer to the means of film broadcasting at the time, but television channels – there were not many of them at the time – had little interest in documentaries. I then had the idea of having my productions sponsored by tour operators and the tourism industry and creating a network of broadcasting conferences and audiovisual shows, essential for the development of my activity. Broadcasting is the key to success, because as soon as you manage to reach a large audience, sponsors follow.
My creations then met with great success.
Later, thanks to my screenings, I met the new director of the Guides Bleus at Hachette who was looking for an idea to dust off the venerable guides. I suggested creating a collection of video guides with my films and that's how the Hachette Video Guides were born in 1987, in the form of a VHS cassette with a printed mini-guide. It was a real success in French-speaking countries and the company I created produced and exported them abroad.
Since 1994, there have been many TV channels on travelling. Planète, Ushuaia, Voyage, Canal Evasion, and many others are competing on the discovery niche. With a collection of more than 40 films, I created a partnership with the channels Voyage and La Cinquième (the first name of France 5) to provide them with content.
By producing 10 to 12 new films per year, reeditions, institutional films for the tourism industry, I developed my structure to meet the growing demands of TV channels. But, very quickly, I found myself doing a lot of management and too little directing.
Willing to devote myself to what drives me, namely filming, I handed over my video collection to TF1 Vidéo that made DVD Guides of them and, at the beginning of the 2000s, I started giving priority to directing again, relieved of the administrative tasks of a large structure. I finally returned to my passion: images.
What is your story with St. Barths?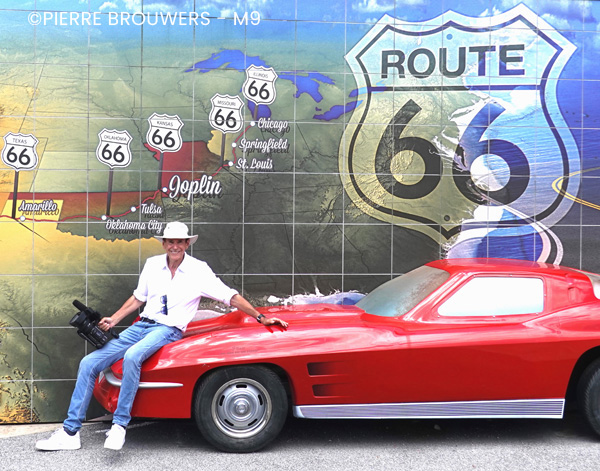 In 1988, I filmed the French West Indies for a new Hachette Video Guide, and that is how I discovered the island.
From the first contact, I was fascinated by this small island that I found charming, spectacular, and photogenic. I spent forty-eight hours there, driving around with in, a minimoke. I loved the small roads, the doll houses, the runway. I felt out of this world.
Later, I made a film about Guadeloupe and its dependencies, which brought me back to St. Barths, and then other films about the Caribbean always with a stopover on my favorite island.
In 2002, the hoteliers association asked me to make a film devoted solely to St. Barths. It was an opportunity for me to really get to know the island and set up lasting relationships with many local people. The release of the film – Saint-Barthélemy, Cap Paradis – was welcomed on the island with great satisfaction because, unlike some TV shows, I was able to get away from the eternal clichés such as "the island of billionaires" to show the real life of the locals, with their traditions and the different facets of life, not always easy, on this small territory.
At that time, I bought an old villa on the island and decided to spend as much time as possible there between my travels and the obligations of my Parisian production company.
In 2012, I directed a new film on the island: "La Belle et l'avion". It was a new success, with new contacts. Aviation has always been my other passion, I then directed the film "The Pioneers of Aviation in the Caribbean" of which St. Barth is the main thread.
St. Barths is still my favorite island, with its many assets: beauty, culture, comfortable hotels, sports, safety, interesting people…
How do you characterize your uniqueness?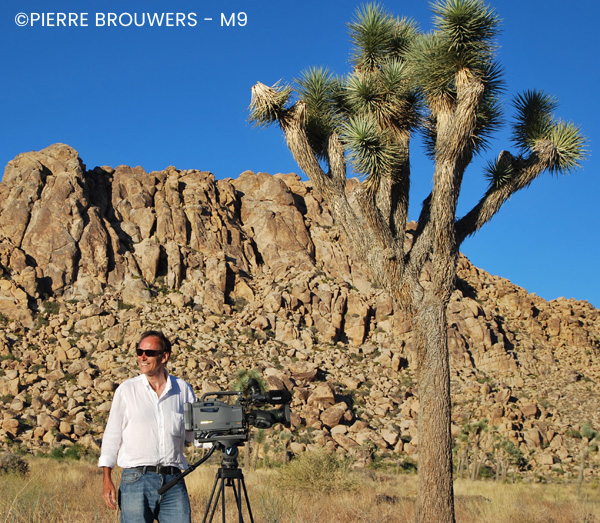 In reportage, in photography as in film, I see the subject, I frame it, I capture it. My way of seeing reality is strictly personal. Each shot, each photo is unique. It is necessary to adapt to the subject and not want the opposite. In some cases, you have to be quick. In others, you need to take your time. Like Cartier-Bresson, you have to know how to capture the fraction of a second where the gesture is representative, where the conjunction of the elements that make up the setting is the best, the most representative of a situation or of the message you want to convey. All the ingredients of a good photo or a successful shot are "in the real" but the "real" is fleeting. I never direct, I never interfere with reality. That's why I prefer staying behind the camera.
With the evolution of technology, cameras have become lighter and more sophisticated. Technique evolves, but the substance of my reports remains the same, with the same sustained rhythm of editing and commentary.
I create the filming plan with a team that knows the destination well and organizes encounters. The goal of my films Découvrir le Monde (Discover the World) is to draw up the portrait of a destination with geography as a guideline. The way of life, the traditions, the economy are all essential elements. The shooting plan allows us not to forget the main subjects, but an important part of the film is always made of meetings, parties, situations that cannot be anticipated. When shooting, you have to be constantly on the lookout and open to all opportunities.
Can you tell us about some of your favorite countries or regions?
It is difficult to make a selection, because all regions of the world are interesting and can even be fascinating.
Europe is the continent of my first travels. I started to criss-cross it hitchhiking at the age of fifteen. I was struck by the numerous borders that were so close to each other. Today, Europe remains a mosaic of countries and cultures whose differences are still very marked. The European continent is uniquely dense in terms of history and cultural wealth. The opening of the East always arouses in me the desire to film these countries which were formerly frozen in a system not very favorable to change, and which evolve today at a pace sometimes difficult to control.
In Africa, filming Namibia was a revelation. I never imagined that a country could bring together all the most seductive facets of Africa. The richness of the subsoil, incredible geographical diversity, exceptional wildlife and, especially, a population with an innate kindness. This shooting was one of the most interesting I have ever experienced. The islands surrounding Africa all have a different personality, like Cape Verde. But the biggest and also the most endearing, for me, is Madagascar.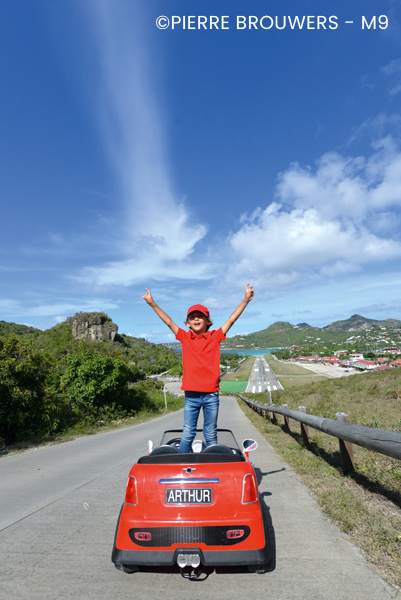 Asia is the continent that has always fascinated me more than the others. It is the one where I made my first great journeys and in particular my initiatory journey to India by road.
Then there was my trip to Southeast Asia in 1976. I have known Japan since the making of my film "Tokyo, planète Edo", one of the most complicated but also one of the most successful in my collection. Japan is another world, a world I would like to be part of in another life.
The discovery of the Emirates allowed me to see Dubai, Abu Dhabi and Qatar before and after the frenetic development they have known.
Beyond Asia, I discovered Oceania and the South Pacific, with Australia, then New Caledonia, an exceptional French territory: red earth, a magnificent lagoon, scenes of the Far West, different ways of life. Each time I went there, I felt like staying.
As for the American continent, the diversity of countries and peoples is incredible: New York is obviously unique. For me, it is the most photogenic city there is. When I am in New York, I always have a camera or a video camera at hand, because there are always new images to capture. Along with states like Nevada, Utah, Arizona and California, the American West is for me the most spectacular region in the world where my passion for images can be expressed at any moment. Argentina and Nicaragua are also exceptional countries.
What projects do you have?
Fortunately, there are still many destinations I haven't had the opportunity to cover yet. I plan to make films on Alaska, on the spectacular roads of the American West, and on the Azores… But above all I want to keep doing what I love: meeting people, discovering new cultures, and filming to share my discoveries and testify.
I also aspire to continue the TV series that I created with my son Arthur: "Arthur Around the World". After the success of the first series of about forty short films Arthur in New York, we have made more than sixty other films, including five Arthur in St. Barths.
With him, we also produced a comic book for the Collectivity on St. Barths' past. In it, Arthur explains, through his encounters, how the parents and grandparents of today's children lived. It was a wonderful experience made of encounters and discoveries. Arthur presented his album in all the schools on the island.
Arthur accompanies me everywhere and today, at 11 years old, he has his own view of the world. He loves photography, making his own videos and seems to be driven by a passion for images. I follow his evolution with great happiness.