Sargassum seaweed has reached St-Barths' coasts. Pierre Antoine Guibout explains the genesis and development of his ingenious idea to transform and use this harmful seaweed.
What is your professional career?
Nothing had prepared me for this Sargassum project. I studied to be a financial lawyer and I started as a professional in the banking environment in Paris. However, as I am a native of Brittany, Paris was not my favorite place to live and when I had the opportunity to come to work in St-Barths, I took it right away!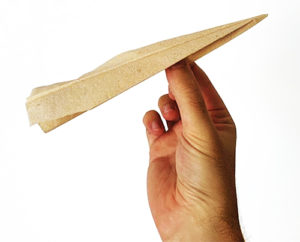 I am very curious and interested in many things. At a young age, I was very much into entrepreneurship. I remember I was 17 when I went to my first entrepreneurship fair in Paris, I was among the youngest participants. At that time I set up my first company "Rent Your Boat", a rental business for boat owners: this concept was taken up by the famous company "Click Your Boat." I love boats so I am in heaven in Saint-Barths 🙂
What made you become interested in Sargassum?
For almost 8 years, I have seen the growing, invasive evolution of Sargassum seaweed, in Saint-Barths of course but also in the neighboring islands. I am in love with this island and couldn't stand its invasion by Sargassum… I was convinced that it could be recycled, despite its noxiouness (heavy metals, H2S .. ).
Late in 2018, I bought a shoe polish and cleaning product called "CYGNE NOIR", which was quite famous in France in the 60's. I wanted to make it fashionable again and adapt it to a luxurious eco-friendly market. I came up with the idea of reducing this seaweed to powder to integrate it into our formula, interested in the shiny and slightly plasticized aspect of it.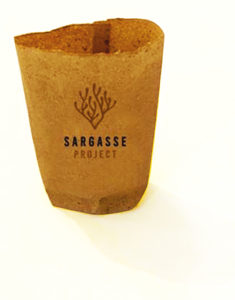 Unfortunately the laboratory we work with told us at the time that this was not possible … it did not mix well at all, like oil and vinegar … I was very disappointed but had the idea of using this seaweed (I didn't want to give up) to make packaging for our products! ! I tried to gather information from the Regional Initiative but nobody was able to provide me with 100% Sargassum wrapping paper: The Sargassum Project was born!
What solution did you find?
I did research on this seaweed for a long time, I went to collect my first seaweed in Anse des Cayes, and brought it home. I started to experiment, much to my wife's dismay … the kitchen was in a bad state … (I have since moved to the terrace). On my first trial, I managed to make a 100% Sargassum dough that could produce a first sheet solid and flexible enough so that I realized I was on to something! I improved the manufacturing process to get to make an almost perfect sheet that I turned into a bag, the one a lot of people have seen on social networks. The project really took off from that moment.
How advanced is your solution today?
Since then there have been many partnerships, loyal donors that I would like to thank here, a huge positive communication as well as two prizes: the 2019 overseas innovation received at station F in Paris and the Audience and Jury prize at Summit ChangeNow 2020 at the Grand Palais in Paris where I realized recently that there was a strong desire to consume differently through the 1000 innovative solutions presented! It was so motivating!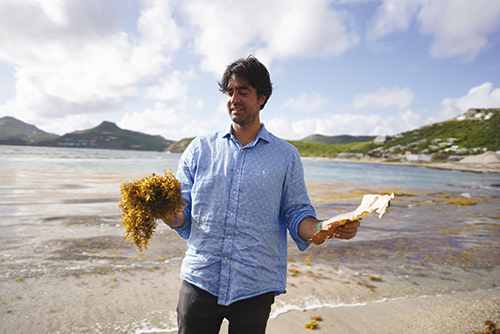 With all this support the project is progressing well, with the satisfaction of knowing that our pulp is made up of at least 60% cellulose, which makes it belong to the category of classic paper / cardboard pulp. We are currently trying to validate the food contact of our pulp which would allow enormous outlets. We are placing ourselves in a BtoB business, and manufacturers have already informed us of their strong interest in this new biomaterial based on algae.
And remember, the future is in our hands 🙂