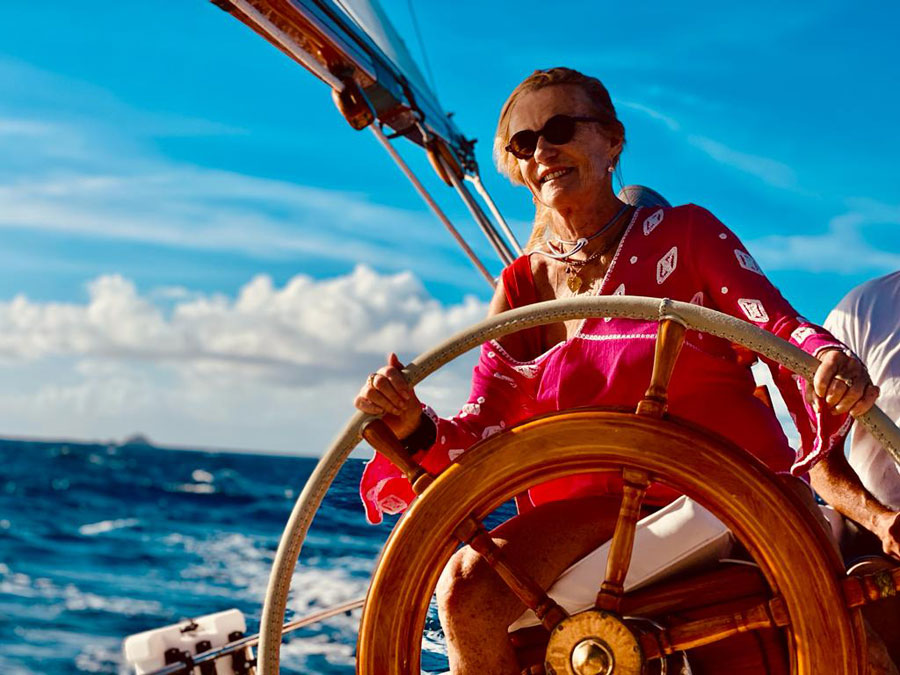 St Barts is famous for attracting exceptional personalities, unsuspected gems. Marie-Claude is one of them. At the far end of Anse des Cayes, in her green setting facing the sea where she recharges her batteries, Marie-Claude welcomed me. Describing her is an ambitious task. Writing about an experienced journalist is even more daring… but I went for it, listening to my senses. I was immediately seduced by her energy, her determination, her taste for adventure, her guts and her audacity. During our exchange, I realized the many structuring qualities that made her find her extraordinary path.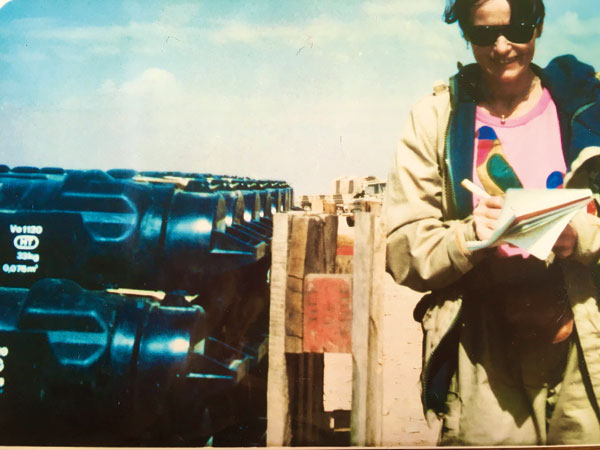 Bold, she likes confronting the most extreme situations.
An adventurer, she has an inexhaustible thirst to discover the world.
Attentive, she records the details that make a difference and knows how to transcribe them in her writings. Her eye is a camera.
Courageous, she knows how to face danger with absolute serenity.
A pioneer, she loves novelty and knows how to find it.
Determined, she goes through with her projects.
Eclectic, she likes diversity.
Human, she can see beauty in the most terrible situations.
Humble, she does not talk about her achievements.
Honest, she can avoid manipulation.
Intuitive, she can avoid the worst for herself and those who accompany her.
A perfectionist, she is also a champion in her leisure activities that are also her passions: the sea, the mountains, music.
A rebel, she can stand up to prejudice.
Tenacious, she can also stand up to the most reluctant people to achieve her goals.
Adaptable, she can survive in all circumstances.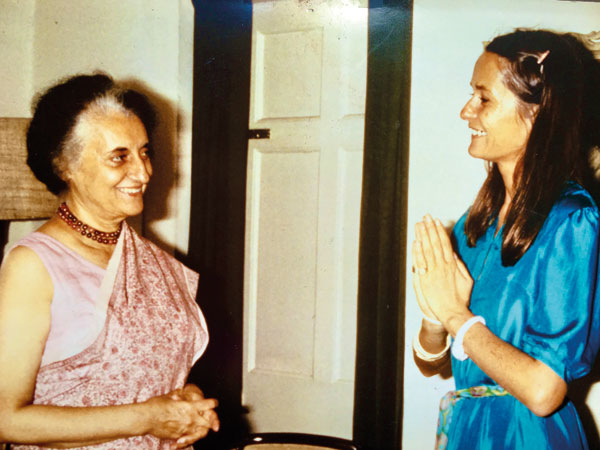 All these qualities have enabled her to have an exceptional career: that of the first woman war reporter from France, or elsewhere.
Marie-Claude has covered all the wars of the past three decades, from Afghanistan to Lebanon, Rwanda, Yugoslavia, Iraq, Somalia, Russia, Chad, Libya, Romania, Iran, Algeria, etc. She has reported on almost every conflict.
Nothing could make you anticipate that this petite, pretty young woman with light brown hair and blue-green eyes would have such a special career. Born in the Béarn region of France and raised in Paris, Marie-Claude comes from a family of intellectuals and artists. Her father, both a research engineer and a true aesthete who paints, composes music and writes in hieroglyphics, instilled in her and her siblings a taste for excellence. Her father describes her as the most "eccentric" of the five children, like him, the ecclectic one, who goes beyond the norm.
After studying political science and obtaining three masters in law, she was supposed to become a lawyer. But she soon felt cramped in a career that was too conventional to quench her thirst for adventure and discovery. She then devoted herself to journalism with delight, investigating and covering news stories, the only discipline that is, in her eyes, the school for great reporting. Her talent for unearthing scoops allowed her to cover subjects of primary interest.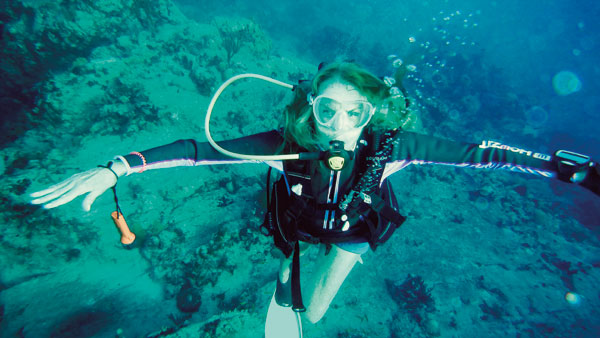 She started at RTL radio, then joined France Soir that was "looking for young rebels". For nearly 24 years, that's where she worked as a reporter. Instead of audio-visual media, she definitely prefers print, where she can express herself and tell complex situations with details and precision. The grail of investigative journalism. She got hooked, and it became addictive. She did not want to miss any war and could not resist the call of reporting. She then became a freelancer for the major TV media which bought her reports all around the word. Her reputation of always bringing back the right scoops, always being bold, made her success.
In 1979, after her knee was blown out, two days after winning the first World Ski Championship for journalists, in the fog, with skis that the pros had adjusted for a downhill racer weighing 150 kilos, triple her weight, she was forced to take a long break from her hectic life. She came to St Barts for her convalescence. She stayed 15 days, discovered the beauty of the "Rock", the joy of steering a racing yacht around the islands, and cried when she left. She returned 2, then 3 times a year and 10 years later she ended up buying a wilderness plot of land in Anse des Cayes to build her haven where she liked to come and re-energize by the sea. Lulled by the soothing song of the waves in between conflicts, she made it her favorite place, before taking up residence there fifteen years ago.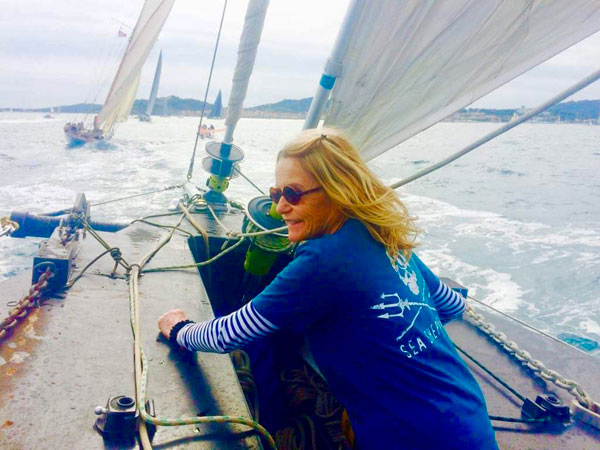 How do you deal with fear in war situations?
In action, when it comes to life and death, I have an absolute serenity that amazes me and allows me to be aware of my environment. For example, in the middle of the bush in Rwanda, in the land of gorillas and small monkeys, I just heard the silence… an unusual silence that was for me synonymous with danger. And it saved us: fighters were aiming at us, ready to shoot! You are so focused and it goes so fast that you don't have time to be fully aware of the situation, and therefore to be afraid.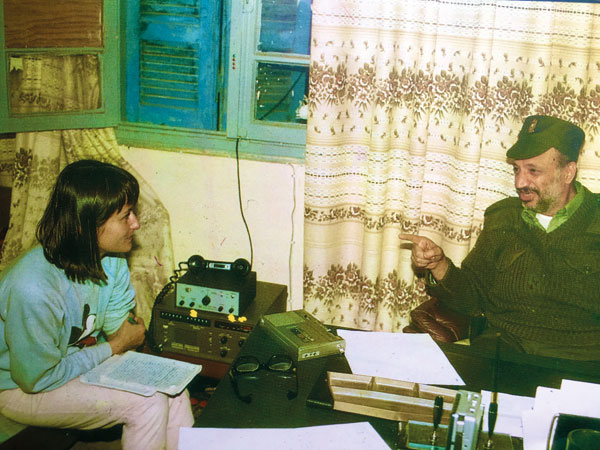 How can one survive in extreme situations?
What makes it possible to live in these countries at war is the people alive. The dead are often hidden from us, especially in cases of genocide or war crimes. Those who have fought to be alive are so magnificent and generous, even though they have nothing left, that of course you want to help them. They inspire hope.
I mostly remember the beautiful parts, the moments when survivors are rescued, relegating horrors to nightmares long after. Survivors make it possible to act immediately, or to keep fighting to reveal the truth, what's happening in the field, with the hope of stopping massacres.
The best example is the appalling genocide in Rwanda. After a three-month manhunt that left only 1500 survivors out of 12000 Tutsis massacred with machetes, I finally managed to find, all alone, by escaping a few traps, these hundreds of women, children and old people, hidden in holes in the forest, eating only grass. After a vain attempt to dissuade me and disinformation by shock commandos (that I had already found out in the middle of the Iraqi desert, three years earlier): "Don't go there. You'll get sliced up!"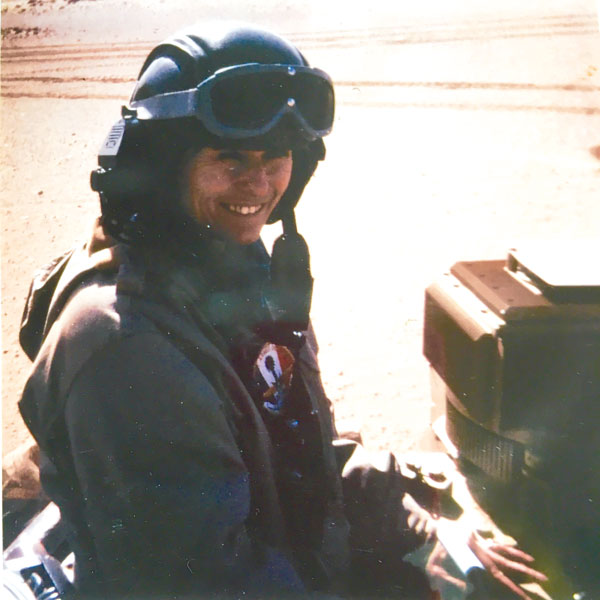 Of course I disobeyed, as is often the case in my profession, but out of their hideout, those poor Tutsis, delighted to see me as a "liberator", were about to be massacred. The super commandos, in charge of intelligence above all, had obviously followed me, and after an encrypted radio transmission to the Elysée, the French helicopters intervened from Zaire. This allowed us to scare the Hutus away, ready for a final massacre, at the top of the hill, and to save those 1,500 survivors on the spot, while doing a helicopter ballet to transport the seriously wounded to field hospitals on the border.
I then saw a commando paratrooper crying, to whom I had pointed out an eight-day-old baby that was dying. The mother, with no milk at all, feeding only on herbs, had given birth in a hole, biting a piece of wood, hidden by branches, from her tormentors above her head. The paratrooper then gave a makeshift bottle made with a rubber glove and cried loudly. "It was us, me included, who trained, for two years without knowing, these genocidaires," he told me.
There was also this seven-year-old girl, her right arm amputated with a machete, who left in the first helicopter with the most seriously injured. Two weeks later, I found her in a French army field hospital on the border with Zaire, where I was trying to get to the other camp, in Kigali, via Uganda. The little girl, despite her mutilation, had become the devoted, white-coated nurse in the children's ward. "Come on, wake up," she said, stroking the cheek of a comatose two-year-old with her only arm. "Now you have to wake up." A moment of grace in a ruthless fratricidal war!
He who saves one life, as the proverb goes, saves all humanity.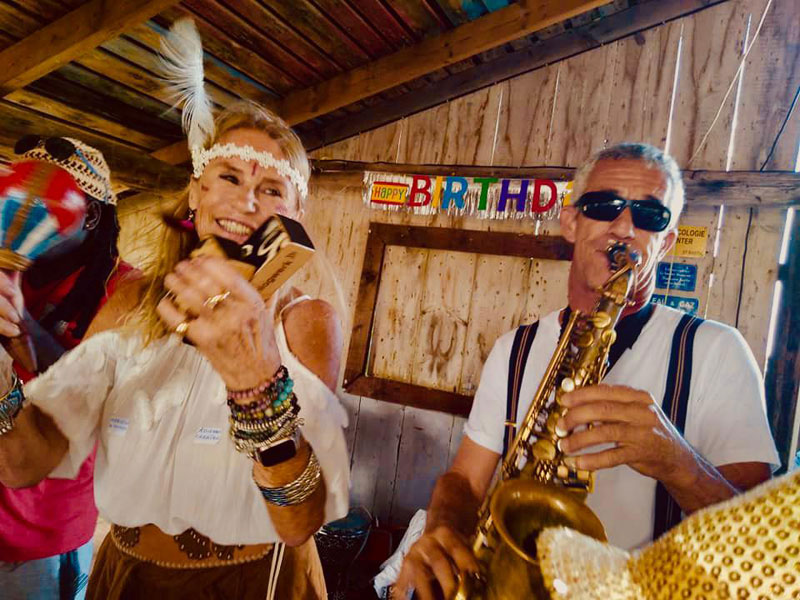 In a war situation, what is the most complicated to manage?
In war, you have to know how to manage logistics and meet your vital needs: getting gasoline on the black market, without having it siphoned off at night, being able to explore all the hardest areas, pursuing your mission, finding water, getting electricity when there is some, recharging batteries and sending your article, getting food when there is none left, managing your hunger, controlling your physiological needs. I learned to block my physiological system in these extreme situations. This is very bad for your health. But when you have no choice…
What is your greatest satisfaction?
Moving the lines of domestic or international politics, through reporting. That's one of the goals in my job.
In domestic politics, I was able to contribute, through my writings on human cases I interviewed, to the drafting of the French 1973 law on abortion, then to the abolition of the death penalty in 1981, or even to the extension of the statute of limitations on incest.
On the international scene, it was the case in Lebanon with the massacre of Palestinians, or the war in Yugoslavia where I was announcing the massacres to come, which unfortunately took place anyway. Or in Rwanda. Today it is becoming more difficult to act against horrors. The profession has changed. Do people get used to massacres? No, except when it goes on too long. And politicians move too slowly.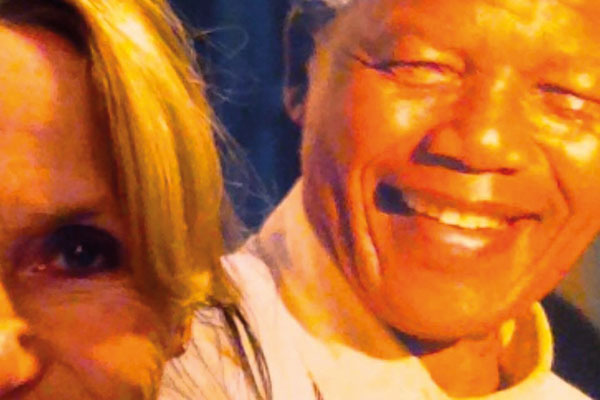 What is the most valuable quality?
My greatest skill in this job is my intuition, which has enabled me to escape death several times. I heard the silence in the Rwandan bush, preventing myself and my crew from being shot. I turned around very slowly to go back. France 2 reporters who had just landed that day with the first French Army plane, and whom I had strongly advised against continuing the journey, were shot. It resulted in 122 bullets in their car and their bodies, seriously wounded, without any real care for a week, where they were reported missing. My testimony as "the last one to see them alive", to Benoit Duquesnes, the late creator of "Complément d'enquête" who came especially on the spot, made it possible to find them.
Another example of intuition: while sailing on a superb sailboat, from St Barts: I was taking my night watch at the helm, supposedly eight hours before arriving in Cuba, while the rest of the crew, except one, was sleeping and thought they were at sea… I repeated three times: "I smell land." Obviously there was no smell, just an intuition.
"But no, we'll be there in eight hours," said the Captain, who was doing the navigation…
A few more minutes to "smell" in the dark night.
Well, according to my Iphone, it was the Guantanamo lighthouse, right in front of us. We woke up the whole crew, we had to gybe urgently.
The American army, which does not trifle with the security of its naval base enclosed in Cuba and so much decried, can shoot without warning! After a very suspicious radio call, two Zodiacs with marines kept us in the crosshairs of their big machine gun and followed us for hours.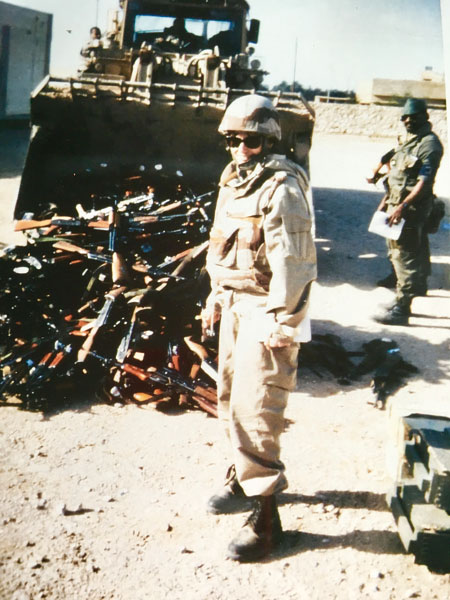 How did you deal with being a woman in a hostile environment?
The first hostile person was the editor who had to be convinced to let me go to my first war.
"I'm sending you to Lebanon, but it's not for women. You have four days." I brought back four scoops from the most dangerous areas, including a long night-time interview with Arafat, whom everyone thought had been dead for three months. In his bunker, facing Syrians who had promised the final assault at dawn. "Well, let's wait together!" I said, already a bit of a kamikaze. Fortunately it didn't happen that day. Otherwise… On the way back, my editor, a bit misogynistic but proud of me, said to everyone: "Marie-Claude, our only reporter with balls!"
Since then, I have missed almost no war.
But in front of the French government I still had to bring into play article 1 of the preamble of the constitution which begins with "No person shall be excluded on the basis of sex." On the day of the ground attack in Iraq, a colonel who was trying to manage the press wanted to forbid me from going to the front line with the French army, in the name of an astonishing "secret defense" document, before I managed to get him to admit "Because you are a woman!"
Always a fierce rebel, I fought back. It made for a mocking editorial on the front page of the reputable New York Times: "Ha ha…the French have only one woman and they want to kick her off the front line…because she's a woman! We have plenty!"
And finally, I was reinstated in the front line, on the orders of Prime Minister Michel Rocard and the crisis unit, but not without difficulty. It took pressure from the Minister for Women's Rights, with whom I had fought against incest three months earlier. Fortunately, the ground attack was postponed for 24 hours, because of the weather, and as there were 6 regiments supposed to be in the front line, I proposed to the Colonel to draw straws. I got the two shortest. I chose the two regiments of the Foreign Legion, I gave one to the only journalist I didn't know, but who had defended me in this social battle. And I went with the 6th REG, the deminers of the Legion, those who are in front, even before the Americans. Because I wanted to see the Iraqi fighters first, poor emaciated buggers without a radio or food for a long time, who surrendered with their hands up, even to me. I wanted to tell the real war, not the one in a pool report, totally sanitized. The day I returned I was invited to Matignon by the Prime Minister, who wanted to honor me and congratulate me on International Women's Day: "Bravo and Thank You! You have taken cultural action to the top. Even in a socialist government, I saw that the majority was misogynistic and wanted to forbid you from being in the front line!"
What are your best scoops?
For me, it's all the information I've accumulated over the course of my reports and daily publications in a very difficult environment. But for my editors and for the pride of the newspaper, it is perhaps to have brought back exclusive and unexpected interviews: that of Yasser Arafat who was thought to have disappeared. Because I had taken risks, on the first day of my first war in Lebanon, a Palestinian fighter asked me: "Do you want to see Arafat tonight at midnight?
-Why, he's alive?" I replied, not quite believing it.
In India I interviewed Indira Gandhi, who was president of the country and of the Conference of Non-Aligned Countries, a few days before her assassination. And then John Paul II in Paris, on his first trip as Pope… He wanted to thank the press, by going up in his white helicopter, and I was chosen out of 3000 journalists from all over the world. Maybe because I was following him "day and night" , instructed by the newspaper's boss! Finally, in South Africa where I had gone on holiday at my own expense, because the newspaper doubted it, I met Nelson Mandela on his release from prison, after 27 years. He received me at his home the next day. It is such a pleasure to see the availability of all these great men and women.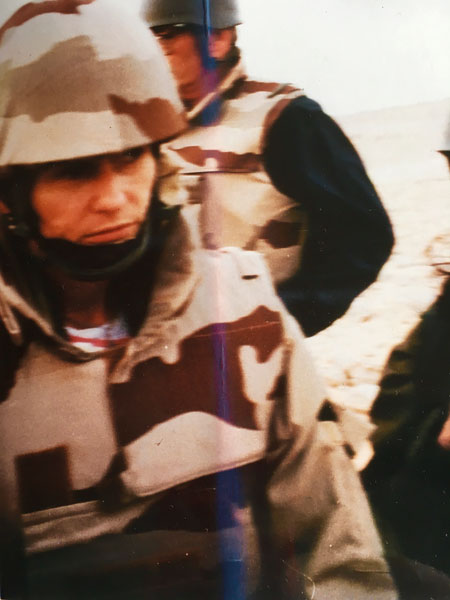 What are your biggest fights?
One of my biggest fights was to denounce the use of depleted uranium weapons by the Americans, but with the complicity of the allied French General Staff, who said nothing to their senior officers, and their troops in the field, in the Gulf War and in the Balkans. My health problems, intestinal, neurological and muscular disorders, are the consequence.
After June 2000, I toured military and civilian hospitals. I discovered totally different diagnoses and examinations. There was a strong desire to hide the truth. It's even harder to admit that weapons contain substances that are just as dangerous for the health of those who use them, than they are for the enemy. I was summoned to testify before the National Assembly. But in the face of the reason of State… In spite of everything, I am lucky because I am still alive to talk about it and denounce these inadmissible practices. In my association of French victims, all soldiers, half of them are dead. Almost as many with the Gi's.
What's next?
I still have my press card but now, I work on demand and I remain open to proposals that may come.
I do regular reports, photos and texts that I publish on my Facebook page. Within the latest news, I covered the lockdown in Paris, then on the island, and Hurricane Irma in St Barts, at the request of French TV channel TF1, always trying to treat new situations.
Finally, I have time to indulge in the sea, mountains and music. In St Barts, I enjoy scuba diving and sailing. Between my status as a journalist and my love of the helm, I can sail anywhere, even in severe lockdown. I have raced 10 times in Les Voiles de St Barth and sailed in the Caribbean, from where I left to cross the Atlantic: an unforgettable memory, on Kriss, while winning two challenges.
My current dream? Going to Ukraine, but I don't know if my body would follow … !