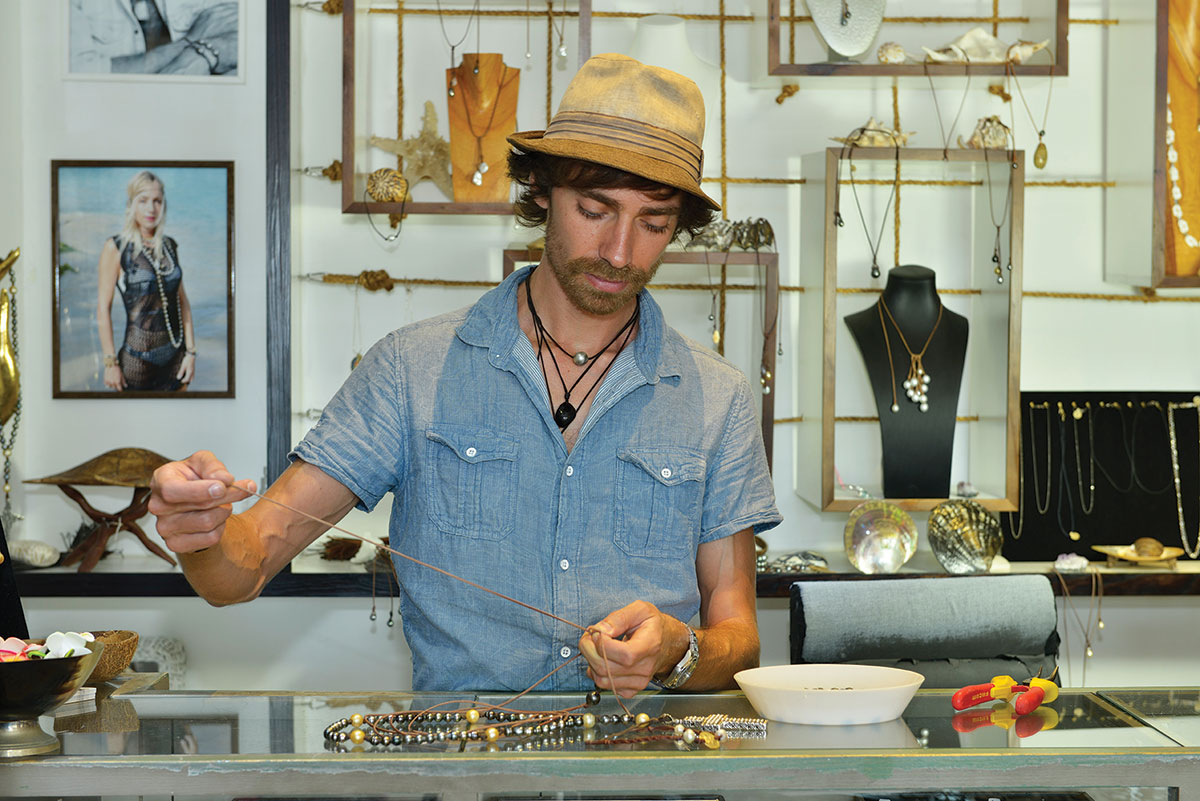 Jeremy is living proof that everything is possible with passion and no preconceived taboos. Jeremy is cheerful and full of energy, walking through life in a confident and open way, carried by his many passions: the marine world with its shells and pearls, his manual skills and creativity, but also music and diversity, a sense of sharing and discovering. Here is one example of an atypical successful journey, conveying a love for pearls and stones.
This great creator comes from a family of craftpersons / tradesmen near Marseilles, France. After high school, Jeremy started his career learning carpentry for 6 years in France, earning professional degrees specialized in wood and furniture production. He then had the opportunity to come to work in Hugues Ribot's carpentry company in St Barths in 2008 where he stayed for about 5 years.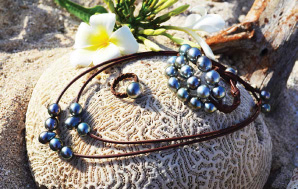 Driven by his creative sense and his desire to explore other fields of activity, and skillful with his hands, Jeremy undertook, simultaneously with his carpentry activity, to design and create jewels from natural elements and shells that he would pick up when at sea.
At an early age, he had discovered this activity with great pleasure, diving with his mother and grandfather who introduced him enthusiastically to freediving and the underwater Mediterranean world. In St Barths, Jeremy was stunned by the wonderful beaches, real treasures filled with shells, and by the wealth of the seabed with its sumptuous colors. His taste for natural stones and shells only grew stronger.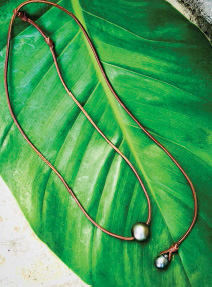 In 2008 he bought his first Tahitian pearl from artist Kay Quattrocchi and his first fossil at the Artisans, a local St. Barths shop and gallery. He designed his first bracelet with these 2 elements coupled with a shell from famous Shell Beach. People really liked it and Jeremy carried on in his newly fortified taste for jewelry creations and his good sense of business, noting St. Barths visitors' appetites for jewels made from natural treasures and pearls. The leather-mounted pearl fashion was born.
Starting in 2009, he bought jewelry tools, set up a small company and got supplies from different wholesalers for all kinds of pearls, and also from the shell museum in Corossol, managed by another with a passion for shells whom he became very close to as they shared the same great interest.
In 2011, with his brother Cyril coming to St Barths to join him, he signed the lease for the shop he still runs in Gustavia, 23 rue General de Gaulle, and started his activity by inviting the island's creators to exhibit their jewelry, clothing, ceramics, paintings, sculptures and all sorts of local crafts. From then on, he travelled around the world, going to Asia or Latin America to look for stones, pearls, but also talismans, pendants or natural objects steeped in history.
After a first trip to Tahiti in 2013, he could present a wide variety of pearls with different colors, shapes and qualities. He expanded his creations in a minimalist and simple style and also made pieces on demand. His intention was to allow customers to design what they liked, according to their desire, so they could create their own jewelry.
In 2015 he participated in his first minerals salon, the "GEM Show" and was once more amazed by the wealth of stones from all continents. Jeremy has always been training, learning from his suppliers and by attending professional conferences.
He has a passion for stones and their vibration resonating with people's own rhythms. Since he insists that he is not a lithotherapy professional, the Crystal Bible is suggested as a reference work within his shop so his customers can research connections themselves.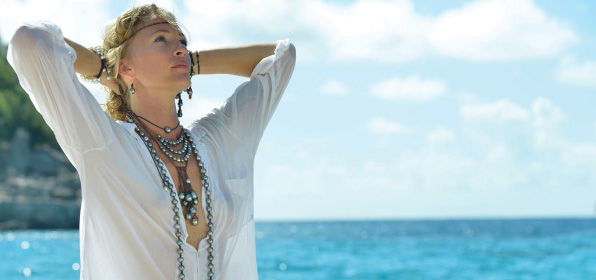 He is willing to satisfy everyone and therefore offer a wide choice for all tastes and a range of pearls and stones that can meet all budgets, both with the materials presented and the mountings within the workshop. And indeed: At Kalinas and Tainos, the choice is impressive.
Given the success of his business, he hired and trained a team of four female employees and taught them all the techniques and tricks, as well as the fundamentals of sales, hospitality and merchandising. His only criterion of selection is motivation and a smile, since receiving customers is primary. He now also takes pleasure in training and transmitting his knowledge to his now autonomous team.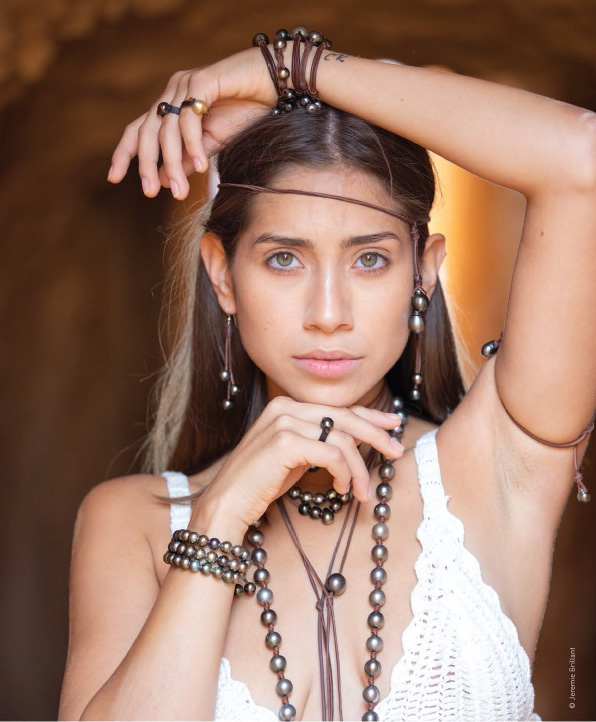 Actually, his staff will take over the shop while he is working on opening a new Kalinas and Tainos space in St Tropez in May 2019.
Today, at the head of a successful family business created from scratch with his brother Cyril and sister-in-law Aurore, Jeremy trusts the future, aspiring above all to keep this marveling at the diversity and beauty of materials feeding his imagination and inspiring his travel.
"I never get tired of looking at pearls, stones, materials. They are all different, fascinating and beautiful, full of poetry and history."
"The most beautiful pearl is not necessarily the most expensive. This is very personal: it is the one that brings you the most joy to look at."
Claire Richer